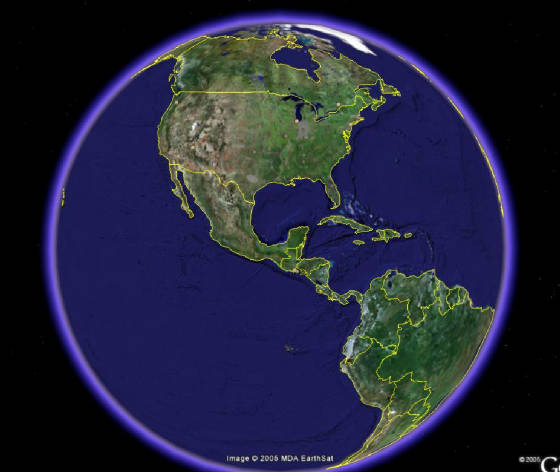 THE WORLD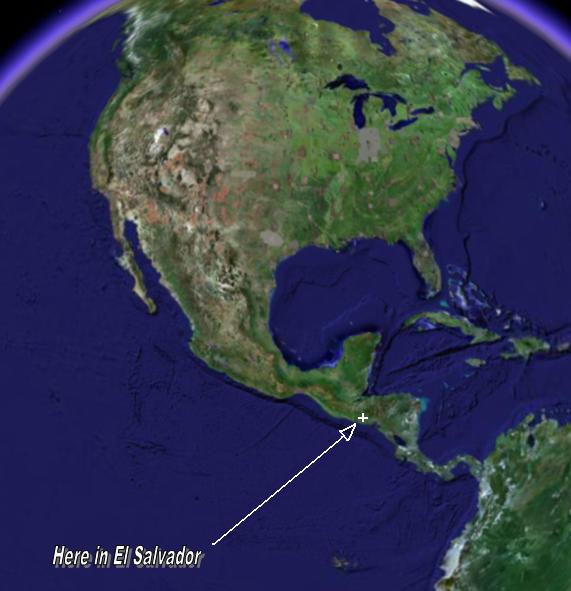 I FROM IN EL SALVADOR.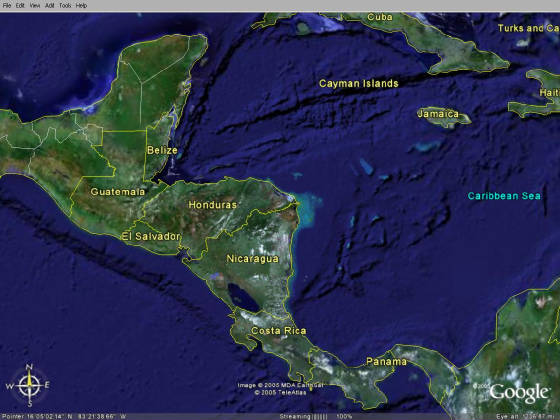 THE AMERICA CENTER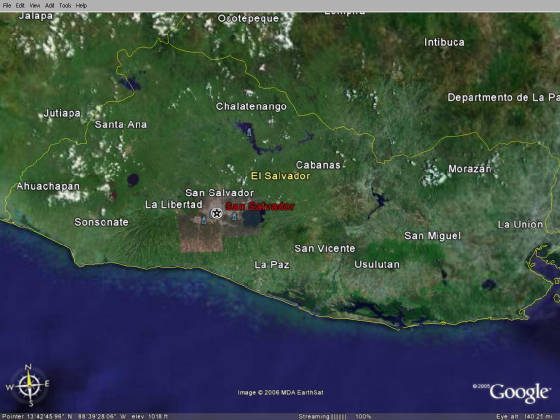 DEPARTMENT OF EL SALVADOR
The Republic of El Salvador (Spanish for "The Savior") is a country in Central America with a population of approximately 6.7 million people.
El Salvador gained its independence from Spain on September 15, 1821 and the Central American Federation in 1839.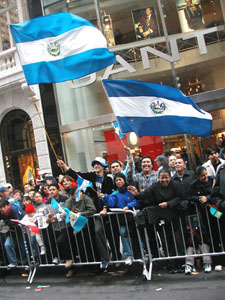 THE FLAG OF EL SALVADOR.
The flag of El Salvador was officially adopted on May 17, 1912. The blue and white are the original colors used by the United Provinces of Central America after they gained their independence from Spain in 1823. The centered emblem is surrounded by the 5 flags of the those United Provinces.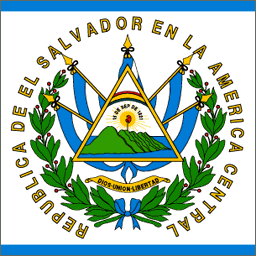 NATIONAL COAT OF ARMS
FIVE FLAGS: Five fraternal Central American countries (El Salvador, Guatemala, Honduras, Nicaragua and Costa Rica).

BLUE STRIPE ON THE FLAGS: The sea and the sky

WHITE STRIP ON THE FLAGS: Peace

FOURTEEN LAUREL LEAVES: Fourteen Departments (or States) of the Republic of El Salvador

PHRYGIAN CAP: The cap of liberty

FIVE VOLCANOS: Represent the Central American Isthmus which represent the five nations in the isthmus, washed by the two oceans

OCEANS: Pacific and Atlantic oceans

EQUILATERAL TRIANGLE: Equality of individuals. The three Branches of the Republic (Executive, Legislative and Judicial)

RAINBOW: Hope

GOD, UNION AND LIBERTY: The Republic of El Salvador is based on this principle

BOW (KNOT): Unity

SEPTEMBER 15, 1821: Day of Independence of the Republic of El Salvador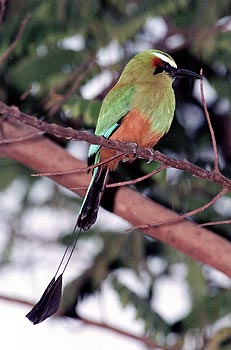 NATIONAL BIRD
The Torogoz is a beautiful bird with different bright colored feathers. It does not adapt well to captivity. The torogoz is the symbol of family unity because it participates with its mate in the care of their young.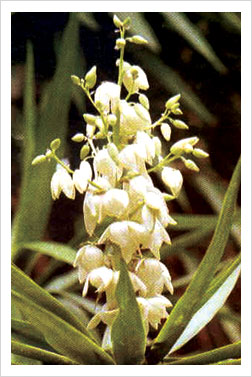 NATIONAL FLOWER
The national flower of El Salvador is called Izote. Fruit of the izote plant is used in cooking in El Salvador. Izote is a type of yucca plant.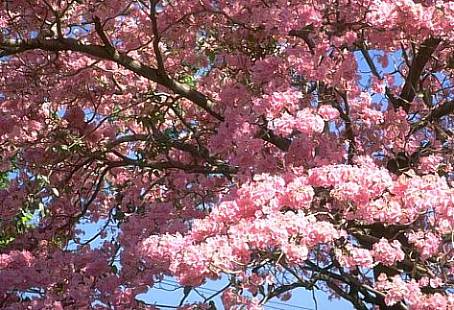 NATIONAL TREE
The national tree of El Salvador is the Maquilishuat tree, it loses all its foliage and covers itself with flowers from the month of October thru December.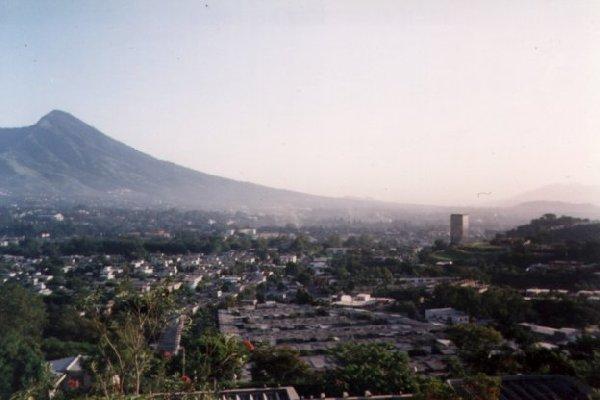 THE CITY IN SAN SALVADOR
San Salvador is city, central El Salvador, capital and largest city of the country.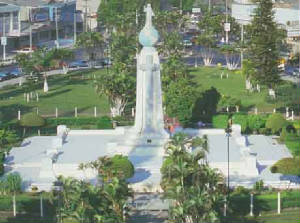 AMERICAS PLAZA
ONE OF THE MOST BUSY CITY AREAS IS THE ONE LOCATED AROUND THE AMERICAS PLAZA.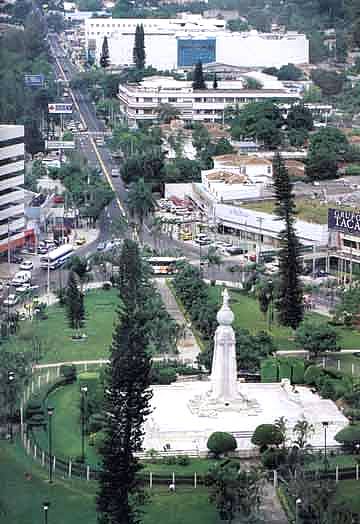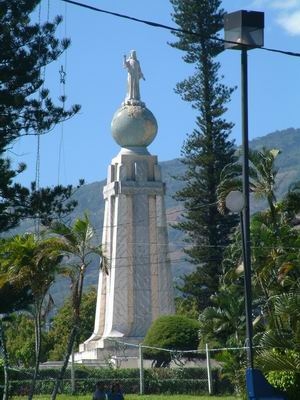 LAS PUPUSAS
Las Pupusas are a popular El Salvadorian food. They are made of corn, cheese, bacon, and fried beans. Here is a recipe for El Salvador's world-famous pupusas.